My mother always encouraged me to be the change I wished to see in the world.  She told me that I had to make a difference in a community that was failing our youth; a community plagued with gun violence, poverty, and low literacy rates.  We eventually had the idea of turning our family-owned bar into a learning center for local kids and teens.  Unfortunately my mother did not live to see the vision realized, but others would. In 2008, The Strawberry Mansion Learning Center was born.
What was once a dingy taproom—a drain on the community's vitality and near-empty pockets—now serves up support, mentorship and a different kind of spirit. The corner brick building, peeling with manila paint, is an afterschool safe-haven for kids who might otherwise go home to an empty house or neglectful parents—which, inevitably, often leads to street mischief and juvenile crime. The center is much more than a place to do homework…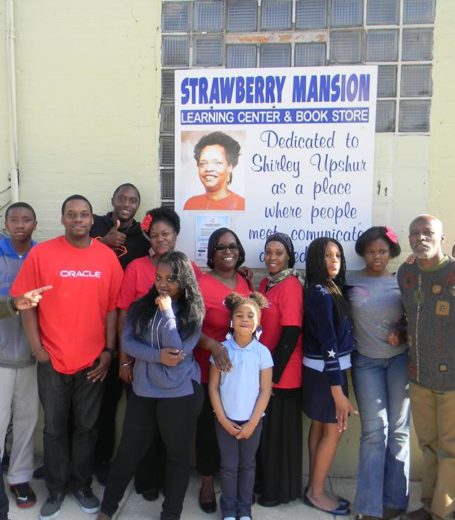 The passion and focus of the Strawberry Mansion Learning Center is our youth and the community in which we serve, and where we inspire, communicate, and educate.
I love coming to the learning center. Not only do I learn their I had fun while doing it.
I love the Strawberry Mansion Learning Center; everyone is so helpful, sincere, and invested in positivity. Thanks for being wonderful neighbors and partners to NET Community Care!
The center does wonderful work with the youth of the neighborhood to encourage and facilitate education and opportunities. Also the center provides resources and mentors for our male youth! Great things are done here!
The Strawberry Mansion Learning Center is raising up a Generation of young men and women to become Leaders and Success stories of the world!!!